Lily necklace workshop package
Use your favourite pebbles + take some fine merino wool and I will guide you step-by-step through the process of creating nice lily (or tulip) necklace!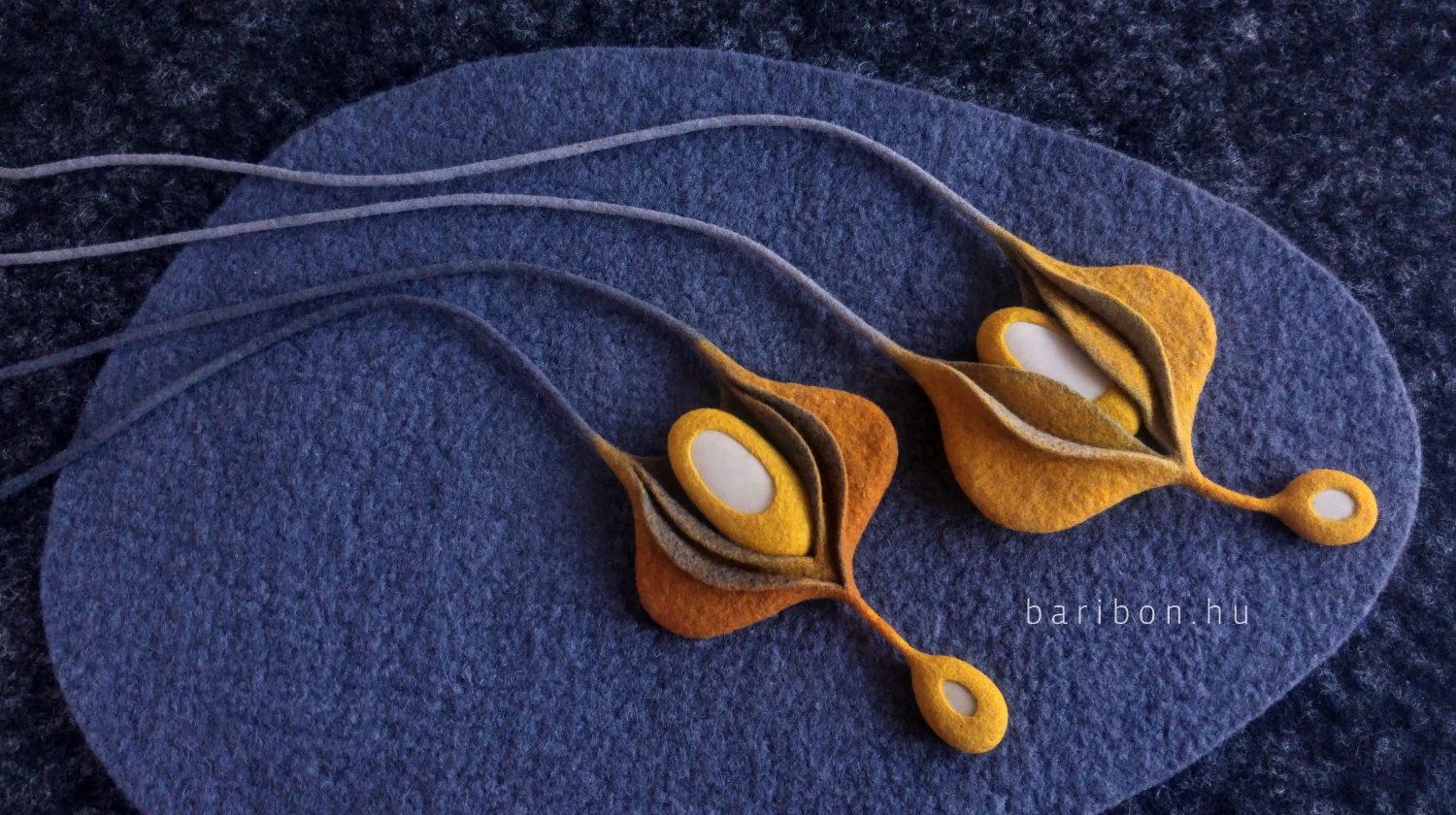 You can learn felting a small sized object

You can learn how to set a pebble into a felted nest

We will create a lily-shaped double layered nest around the pebble and we will link a tiny pebble to it

We'll make a thin but durable felt string and decorate its endings with tiny pebbles

We'll create an adjustable length string for the necklace

I'll show why the final touches are important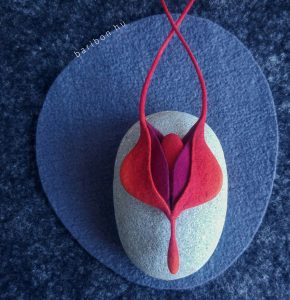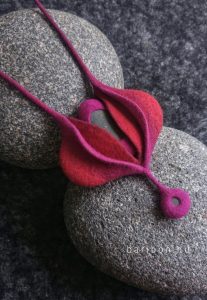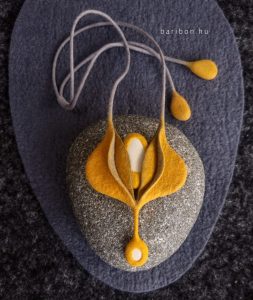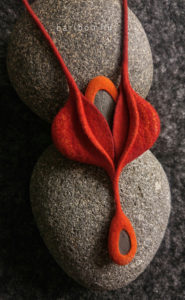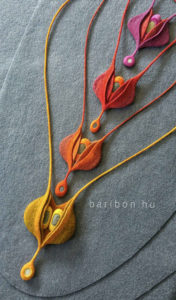 This is a felting course for experienced felters.
The workshop package costs 110 EUR (~113 USD), which covers the following items.
The recorded material of the workshop…
Photo-illustrated, printable PDF booklet…
The recording of the 2-hour live consultation session…
Access to a closed Facebook group…
Purchase the workshop package in the online shop and you will get the links to the materials. The payment can be arranged using credit card, paypal account or via bank transfer.
After completed purchase process you will receive a detailed guide about the whole online class. Pls. check your mailbox (and spam folder also) to get all the letters regarding the course.
Reviews from this workshop
"I really did enjoy everything and thought it extremely professional!"
K.D (USA)
---
"Aniko, Andrea and the entire team, thank you for providing such a well run and informative class (both!!) I have taken many classes in person and online but yours is truly the best. The pace is easy to follow and your patience is amazing!"
J.R (USA)
---
"I appreciated how swiftly the video was made available, and how much attention Anikó paid to each question from the participants as well as by email and in the Facebook group. Truly exemplary!"
R.M. (AUS)
Some photos of my similar creations for inspiration…