Ring + brooch workshop package
Get three nice pebbles + take some fine merino wool and I will teach you step-by-step how to make rings and brooches of it! You can learn 3 different jewelry items in this class.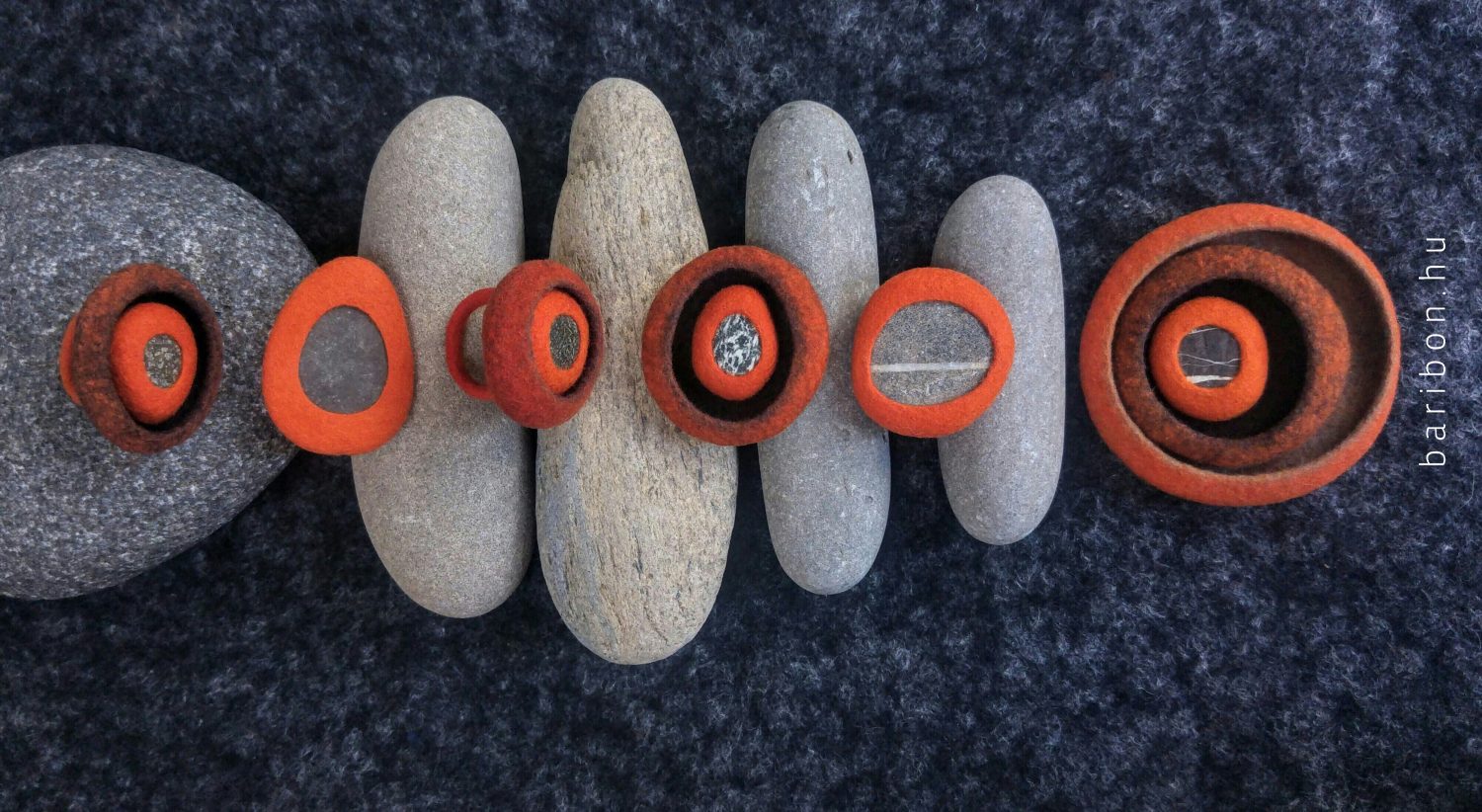 You can learn felting a small sized object

You can learn how to set a pebble into a felted nest

We will create a nest around the pebble and we will create a ring of it

After this we'll make a double layered nested pebble ring

I will also teach you how to make a double layered brooch

I'll show why the final touches are important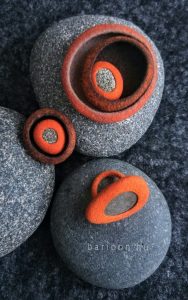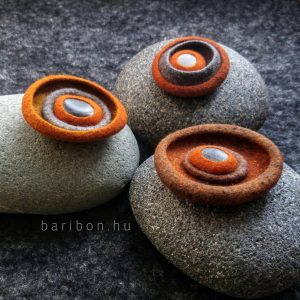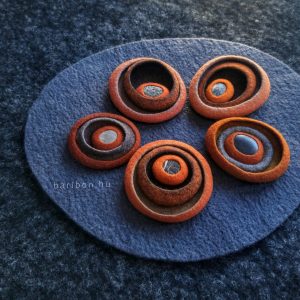 This is an intermediate felting course. If you've made felted items before, it will not be a problem for you to keep up the pace. But if you are a determined and skillful beginner, you can also try it!
The workshop package costs 110 EUR (~113 USD), which covers the following items.
Top quality (full HD) pre-recorded tutorial video, almost 5 hrs duration
Photo-illustrated, printable PDF booklet…
Access to a closed Facebook group…
Purchase the workshop package in the online shop and you will get the links to the materials. The payment can be arranged using credit card, paypal account or via bank transfer.
After completed purchase process you will receive a detailed guide about the whole online class.
Reviews from my similar workshops
"I really did enjoy everything and thought it extremely professional!"
K.D (USA)
---
"Aniko, Andrea and the entire team, thank you for providing such a well run and informative class (both!!) I have taken many classes in person and online but yours is truly the best. The pace is easy to follow and your patience is amazing!"
J.R (USA)
---
"It was informative, well produced, technically well excellent and the pdf is incredible. But most importantly it was personal and warm so that I feel like I spent a lovely day with friends. I feel very privileged to have learnt from you Anikó …"
B.R (UK)
Some photos of my similar creations for inspiration…